As a leading event for oil and gas industry, cippe will welcome its 22nd edition on 6-8 July 2022 at NCIEC, Beijing. And a bunch of forums and activities will be held concurrently, which will gather authorities, academicians & experts, researchers, industry stakeholders to interpret policies, analyze development trends, exchange ideas, share achievements and breakthroughs, jointly contribute to the innovation and transition of China's oil and gas industry.
New Product and New Technology Promotion Conference
The Promotion Conference aims to build a platform bridges product promotion and technological exchange for enterprises. Participants could enjoy all-arrangement service while bring no more than PowerPoint, promotion video, etc. It will be broadcast simultaneously through cippe website and we-chat mini program, forwarded to about 50 industry We-chat groups, and publicized through we-medias (i.e. official we-chat account, cippe.net, Petroleum & Equipment Magazine, Toutiao, Sohu, TikTok, We-chat Channels, etc.
Universities Exchange Conference on Oil & Gas Research Achievements
The Universities Exchange Conference aims to build a bridge for colleges and enterprises, promote the popularization and application of research achievements, and advance more exchanges of talents, innovations, and information. Focuses on dual carbon, smart, and environmental, guest speakers from China University of Petroleum (Beijing), Yangtze University, Northeast Petroleum University, Xi'an Shiyou University, Southwest Petroleum University, Beijing Institute of Petrochemical Technology, Liaoning Shihua University, and Beijing University of Chemical Technology have confirmed their participation in 2022.
Business Matchmaking Meeting
The Business Matchmaking Meeting aims at providing a more effective and convenient matching platform for exhibitors and visitors, takes the in-person docking as mainstay for the dedicated arrangements engaged by CNPC, Sinopec, CNOOC, PipeChina, Yanchang Petroleum for their one-to-one demand & supply matching, Sinopec Offshore Forging Session, etc. While as supplement, the overseas' would go on virtual.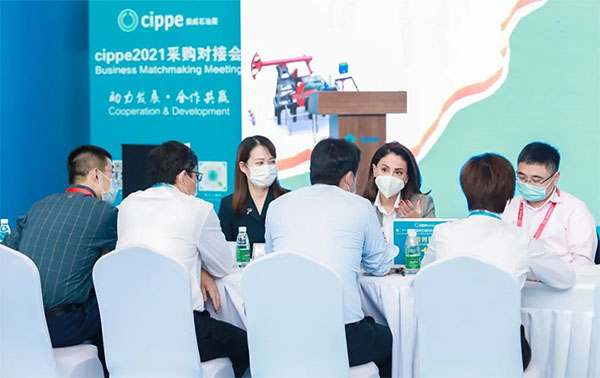 Embassy (Oil & Gas) Promotion Conference
Representatives from Embassies in China, industry associations, NOCs, IOCs or other well-known foreign energy companies will be invited to present local market trend and policies, share latest investment and trade opportunities with Chinese companies. Topics of presentation are involved more than in areas of oil, gas, also offshore wind, hydrogen, nuclear energy, geothermal, etc. The conference aims to connect overseas market with Chinese enterprises, promote mutual benefit and common development.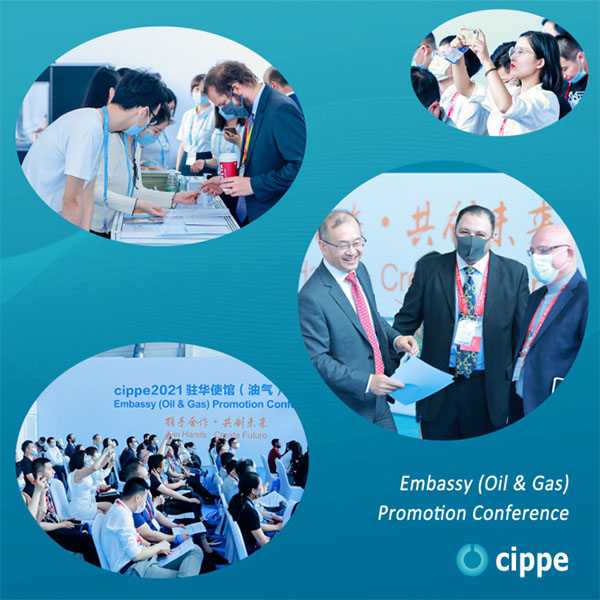 Besides, events such as cippe Gold Innovation Award, International Petroleum & Natural Gas Summit, Offshore Wind Power Industry Development Forum, cippe Discoveries Livestream, etc., will also take place during the exhibition. Complete visitor registration to secure your free in-person access to cippe, and stay upstate for exhibitor info, matching opportunities, virtual events:
http://c.zhenweiexpo.com/web-reg-server/pc/vistor-register.html?EID=E0000000287&target=1&orgnum=1164&pid=877&version=2&cid=&ctid=1